Pre-order Woodenhouses of Curaçao II
First 25 orders receive a collectors-item Woodenhouse!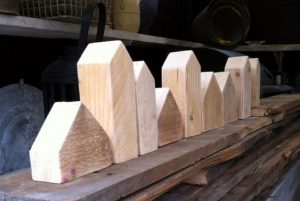 It's already 7 years ago that I published my book 'Woodenhouses of Curaçao'. It seemed to be a bestseller and in no time all the books were sold! A very good thing of course because it was the first book I published!
My interest in woodenhouses or 'Kas di tabla' didn't stop after making the book, I still feel upset when I hear on the news of a fire and the woodenhouse totally burned down. I also follow my favorite houses and some of them sadly dissappeared in the past years.
But there is also good news, there are woodenhouses that are looking better then ever. Just recently I saw a woodenhouse completly with renewed wood that still had to be painted. And there is more magic: I also come across woodenhouses I never saw before. That's possible of cource, although I thought that I know all woodenhouses on Curaçao! Or they are repainted and catch my eye this time.
Enough reasons to make a second book called Woodenhouses of Curaçao II. In it you will find newly discovered woodenhouses and the old ones from my first book. Plus information about the neighbourhoods where a lot of woodenhouses are to be found. And a walkingguide through the neighbourhood of Sta. Jago.
On my page Pub-Publications you can see more and pre-order!Order here